My Offer
Coaching
I offer Coaching in the following areas:
Personality Coaching
Executive and Management Coaching
Orientation and Target Coaching
Team Coaching
Burnout Prevention, Stress and Time Management Coaching
Diagnostics
I understand Diagnostics as a tool and methodology to discover strengths and to detect development areas of an individual, of a team or an organisation. I focus on development.
Workshops
During my workshops I focus on development of leaders, managers and their teams.
Coaching
My approach is a solution- and potential-oriented one, the objective being the support of people's development and the full use of their potential in their business and personal environment.
As a Professional Certified Coach I see my role as that of
A Sparring Partner who asks questions in order to raise the level of reflection and to listen
A Supporter with know-how and factual input
A Solution-oriented Coach
A Behavioural Consultant
My goal is to enhance and retain a healthy balance between rational and emotional elements, to open the door between the left and right brain in order to support the full use of the clients' potential. This approach supports clarity of vision and goals, physical wellbeing, practical implementation, the ability to act, self-confidence and trust in others.

My working approach to Coaching is to gain a clear understanding of the current status quo and the objectives of my coachee/client. I then focus on developing, with my client, a procedure which will be fruitful, future and solution oriented, and of value to my client, based on the principle that everyone has his own best solution within. I support the reestablishment of these resources.
Setting Examples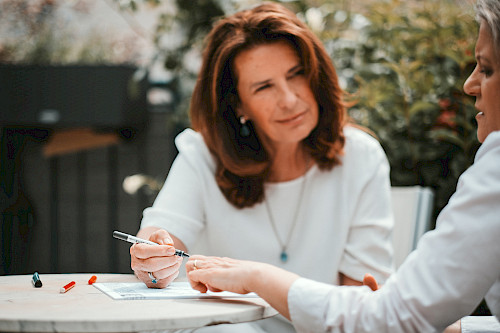 Topic: (New) Orientation


Where am I today? What can I do? Where am I headed? Development Coaching Established in 2020, begins with short intervals between sessions, intervals becoming longer as coaching develops

Topic: Strategy and procedure in a new leadership position


½-day Coaching

Topic: Self-presentation and self-confidence


For example: Female people manager in a male environment 1 hour Coaching session every three weeks for six months

Topic: Stress-reduction and health


Two hours Coaching (45 min jogging or walking and stretching together, at a pace which accommodates conversation)

Topic: Team Coaching – accompanying a team in its development to become a high performance team


– One day team coaching every two months for a period to be defined
– Individual interviews with team members prior to ½ day team coaching sessions every two months for a period to be defined flexibly
Diagnostics
The basis of diagnostics is defining a current personal status quo positioning.
a private context
In a private context I offer diagnostics in the form of a personal definition of status quo which can serve as a:
Basis for a coaching process
Basis for a new or a re-orientation
Basis for own career and development measures
The aim of defining the status quo is to find answers to the following questions:
Who am I?
Where am I today?
What is my potential?
Where am I headed?
In a business context
I offer diagnostics in the following settings:
Beginning from a personal status quo definition as

Basis for a coaching process
Basis for a new or a re-orientation
Basis for own career and development measures

Recruitment and selection assessments, Management Audits
(individual and group settings)
Development and support assessments (group settings):
To recognise and create a strengths and development profile and from there define development measure
My approach to diagnostics incorporates behaviour and actions as well as diverse tests (e.g. MIND ONE PotentialPLUS) and questionnaires, as required.
Setting Examples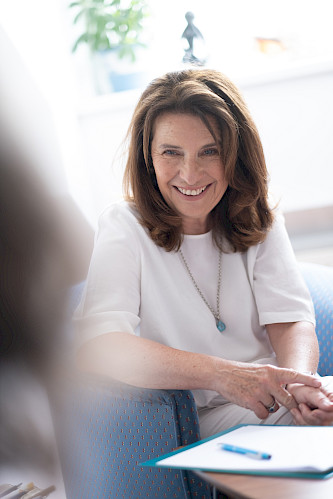 Promotion and Development Assessment


For a group of employees in an organization an individual strength and development profile is recommended to enhance further working and development plans as well as to define future career paths.

Personal Positioning


A person mid-career (perhaps aged 40) wishes to reflect on the issue of remaining career and seeks clarity on personal future goals.

Recruitment And Selection


A vacancy is to be filled either with an internal or an external candidate. The best fit based on the defined criteria will be selected during the assessment.
Workshop Moderation
After a needs analysis and goal definition, I create a process oriented concept (through the use of appropriate tools, by doing, and through gaining experience).
My main fields of interest are
Moderation of leadership circles and management meetings
Team building workshops
(see team coaching)
Imparting the tools and process of coaching
to executives and line managers
Workshops in connection
with developing a leadership personality
Follow-up workshops in connection
with development assessments
Setting Examples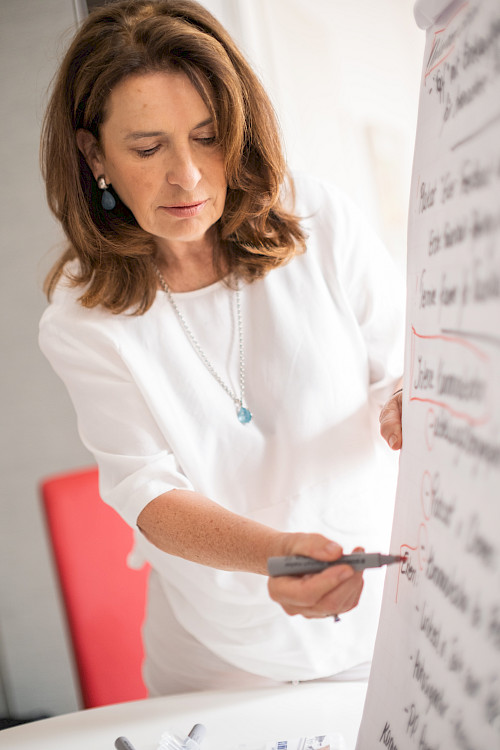 Team development with top executives


Workshop with 20 top executives after a merger, to create and define common goals, procedure and cooperation rules and tools

Coaching tools for managersTransferring know-how and tools to a group of line managers

Team building workshop (see also team coaching)


Following formation of a new team within a specialist department, a workshop is held to implement collaboration team goals and tools e.g. Workshop "On Stage": The team prepares a theatre play including marketing plan, programme and press conference.

Moderating important executive meetings


As an external moderator facilitating important strategic meetings
About Me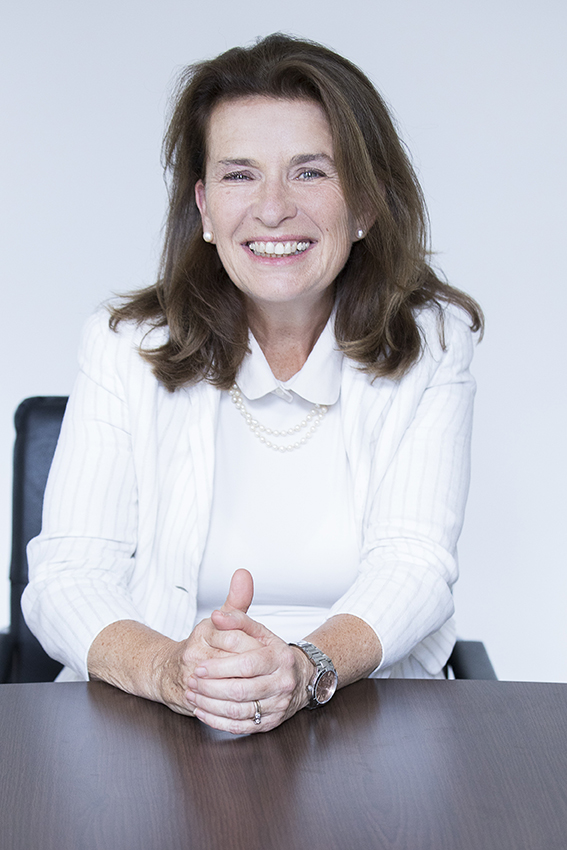 Carmel Lee Paul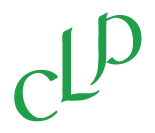 CLP my initials and at the same time the name of my company: Coaching – Life – Personality, which matches my principles and values. This, for me, means supporting people to see clearly, to recognise themselves and to enhance their personal development. I was born into an Austro-Irish family and have worked and lived for several years in different European countries as well as overseas in North and Central America. As a result I am not only passionate about personal development issues but also about differences in cultures and countries. My working style is characterised by empathy for, enjoyment of, and curiosity about others, coupled with broad expertise and know how in HR and leadership issues as well as a practical and pragmatic implementation approach.
I have 30 years' experience in coaching and counselling and I have accompanied hundreds of people in their professional and personal development. I do this with great respect and much admiration and awe for the openness and potential of people.
Education

Advanced Certification in Team Coaching, International Coaching Federation (ICF), Vancouver, Canada

Professional Certified Coach certified by the International Coaching Federation (ICF), Vancouver, Canada

Certified Erickson Professional Coach - "The Art and Science of Coaching" by Erickson International, Vancouver, Canada

Training in Coaching Kieler Modell of Uwe Grau with E. Eichmann

Continuous development and training in systemic work with Insoo Kim Berg, Marshall Rosenberg, Ben Furmann, Insa Sparrer and Matthias Varga von Kibed

Master of Science in Coaching at the PEF University in Vienna – Solution-focused approach by Steve de Shazer and Insoo Kim Berg

Diverse certifications in counselling and therapy (R. Hoffman Institute USA, Peter Schellenbaum - Switzerland, Gerd Ziegler - Germany)

Master of Advanced Studies in International Personnel and Organisational Development

University degree in tourism

Business degree at the Vienna University of Economics with a Master's degree in International Business Administration

Professional Career

Purchasing Manager in an International Trading company
Founder and Manager of an Institute for Adult Education and Personality counselling
HR Manager
Senior consultant in the area of personal and behavioural development
International working experience in USA, Asia Pacific, Australia, Africa, CEE, UK, France, Germany, Switzerland and Austria
For 20 years I have been a happy independent entrepreneur and work as a consultant, coach and diagnostician.

What are my strengths?

Experience – life, crisis and knowledge of people
Intercultural / international competency (personal biography, experience with my working languages being German, English and French)
Flexibility (content-wise, time-wise, location: online –coaching possible)
Empathy for, interest and believe in people as well as the deep wish and vision to support development with joy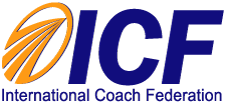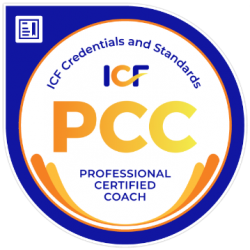 Clients
K.E.

Führungskraft Industrie

The coaching sessions with Carmel have helped me a lot to meet my professional challenges in a solution-oriented way, as well as to tackle my goals more courageously and also in a more structured way. In each unit, we planned concrete next steps and never lost sight of my long-term goals.
I am particularly grateful that Carmel Lee, with her wealth of coaching experience and her pleasant conversational skills, supported me in a personally and professionally challenging time to meet resistance with a positive view and to see it as part of my further development.

Werner Matula

Manager VIG

I have worked with Carmel Lee Paul regularly for some time now. She has also actively supported me as a coach for my team, especially in the time after Corona.

As a coach for myself personally, I experience the appointments with Carmel Lee extremely diverting, intensive, honest and instructive. I get valuable ideas and practical tools in every single conversation, which help me in my role as a leader on the one hand and in my own personal development on the other. I appreciate Carmel Lee's balanced, structured and challenging manner. She is willing to share her wealth of experience and does not forget to answer my individual questions in detail.

Leigh Simons

Producer Director, Leigh Simons Productions

Carmel Lee has provided me with exceptional coaching support. Each and everyone of my sessions has consistently taken me from moments of "darkness' or 'indecision' regarding a desired goal in my life to stunning clarity and genuine excitement and enthusiasm for what I discovered throughout the session. I feel deeply heard in each and every session and I experience her ease and grace as she walks guides me through the coaching process into self-discovery. I highly recommend her to anyone who wishes to improve the quality of their life journey.

Mag. (FH) Julia Schmölz

Austria Wirtschaftsservice Gesellschaft mbH

The coaching sessions with Carmel Lee Paul helped me a lot not to lose focus on the essentials in a surprisingly challenging time. Ms Paul accompanied me for almost a year and, through her solution-oriented approach, made a decisive contribution to my successfully following my chosen path and being able to face challenges in my professional life more courageously. I benefited from the joint development of my goals and Ms Paul's practical tips on how to achieve them in small steps. I can highly recommend Ms Paul as a coach because her trusting manner makes working with her very pleasant.

M.W.

Unternehmensberatung, Partner und Mitglied der Geschäftsleitung

I have been working with Carmel Lee Paul as my personal coach since 2002. During this time, she has supported me on a professional and personal basis in different job environments as well as in challenging personal situations.

I can only say that I benefitted greatly from working with her. She is always spot-on in raising critical issues, focusing my thoughts, helping me to prioritize topics and making me see blind spots, always managing to make me see and accept even uncomfortable truths with exactly the right balance between firmness and understanding how far to go. She has helped me to be successful in my jobs by constantly making sure to put aside personal trigger pints that might have hindered me in my constant interaction with others.

Over the years, we managed to build up a strong relationship of professional friendship and trust, instilling a strong respect for her experience and professional manner.

I am more than happy to recommend Carmel Lee as a personal coach and am looking forward to continuing my work with her. Having enjoyed our work together a lot, I keep recommending her clients and candidates I meet in my day-to-day work as an Executive Search Consultant, mostly for questions concerning career perspectives, career decisions and leadership issues. Their feedback is always very positive.

K.D.

Carmel Lee Paul begleitete mich am Anfang meines Karrierewandels und zeigte mir, wie ich mich selbst und in Beziehung zum beruflichen sowie privaten Umfeld aus einer anderen Perspektive sehen kann. Ihr fachliches und wertvolles "Führen" durch unsere Sitzungen brachte mich zu einer anderen Kenntnis meiner Persönlichkeit und dank der neuentdeckten Techniken und Hilfsmittel konnte ich neue Lernfelder entdecken. Die für mich wichtigen Fragen, die wir während den Stunden besprochen haben, ließ sie mich selbst beantworten, wobei sie mich mit den zielbewussten Fragestellungen bei Entscheidungen begleitete.

Das was die Zusammenarbeit mit Carmel Lee Paul eindeutig auszeichnet, ist ihre positive Einstellung zu jeder herausfordernden Situation.

Danke für die unbezahlbare Zeit.

M.M.

Führungskraft in der Industrie

Eine Coaching Session mit Carmel Lee ist keine Erholung. Von Anfang an macht sie klar, dass eine gute Lösung nur durch gemeinsames und beidseitig aktives Erarbeiten von Optionen und Möglichkeiten durch den Coach und Gecoachten erzielt werden kann. Das bedeutet, ein Problem wird in seine Einzelteile zerlegt, verschiedene Lösungsalternativen werden formuliert und auch zu Papier gebracht. Am Schluss stehen dann konkrete nächste Schritte und Aufgaben, die einem tatsächlich auch helfen, die konkrete Aufgabenstellung am Arbeitsplatz zu meistern. Carmel Lee versteht es dabei, immer positive Energie auszustrahlen und einen manchmal müden Geist am Ende eines Arbeitstages wieder in Schwung zu bringen.

Ich habe jede einzelne Coachingstunde in den letzten 10 Monaten als äußerst hilfreich und extrem lösungsorientiert erlebt und kann eine Zusammenarbeit mit Carmel Lee nur empfehlen.

A.H.

Luftfahrt, Strategieleiter

Coaching ist – das ist zumindest meine Erwartungshaltung – Hilfe zur Selbsthilfe. Im Hinblick auf diese Definition ist Carmel Lee Paul unschlagbar gut. Sie führt die Gespräche nicht nur professionell. Gut ausgebildet sind viele andere auch. Sie hat das ihr eigene Talent, eine Gesprächsatmosphäre, einen Raum zu schaffen, in dem sich die eigenen Gedanken, statt in der Problemanalyse zu verharren, auf die Lösung fokussieren können. Daher bringt mich jedes einzelne Coaching Gespräch mit ihr weiter. Mir ist Carmel Lee Paul mit der Zeit eine wertvolle Wegbegleiterin geworden, auf die ich mich voll und ganz verlassen kann.

Dr. Sabine Schauer

Novelis Europe, Director Communications and Government Affairs

Carmel Lee Paul ermöglicht durch individuelle Bedachtnahme – unter voller Wahrung der Persönlichkeit und Authentizität – Einblicke in Themen, Aspekte und deren Zusammenhänge. Das gemeinsame Erarbeiten von Schlussfolgerungen und das Bestimmen von Zielen und Wegen zum Ziel ist Coaching mit mannigfachem Mehrwert.

S. S.

Global Player Telekommunikationsbranche, Head of HR Western Europe

Frau Paul hat mich während einer entscheidenden Phase meines Berufslebens gecoacht, der Berufung in die Führungsebene eines Blue-Chip-Unternehmens. Frau Paul half mir dabei, zwischenmenschliche Stolpersteine als Herausforderung anzunehmen und an ihnen zu wachsen. Für die Einsicht in Perspektivenwechsel bin ich ihr sehr dankbar; sie helfen mir bis heute immer wieder im Beruflichen wie im Privaten. Ich kann die sehr angenehme Zusammenarbeit mit Frau Paul bestens empfehlen.

Alfred Propst

Handel, Direktor Zentraleinkauf

Fr. Paul begleitet mich als Coach bereits seit 2 Jahren.
Nachdem ich gesundheitlich nach 32 Jahren Dienstzeit gezwungen war eine 3 ½ monatige Auszeit zu nehmen, war eine Rückkehr in meinen herausfordernden Job als Führungsperson nur bei entsprechender Veränderung meinerseits möglich.
Ich brauchte hier eine Begleitung welche mich hier auf den richtigen Weg bringt, aber auch darauf achtet, dass ich diesen nicht verlasse.
Es ging vor allem um den Umgang und die Einteilung meiner Ressourcen.
Mit Fr. Paul ist es mir gelungen, vieles zum Besseren zu verändern, entsprechend meine Ressourcen einzuteilen und gleichzeitig die berufliche Performance zu halten bzw. zu verbessern.
Fr. Paul hat auf Grund ihrer Ausbildung in der Psychologie auch diese Stärke im Coaching einzubringen.
Hier geht es vor allem um das Gleichgewicht und die mentalen Stärken oder Schwächen die betreut gehören. Auch nach 2 Jahren habe ich, zwar in größeren Abständen als zum Start, sehr gewinnbringende Sitzungen mit Fr. Paul. Wenn jemand einen Coach, für die unterschiedlichsten Bereiche benötigt, lege ich jeden Fr. Paul wärmsten ans Herz.

Thomas Fiala

Global Solutions Europe, Partner

Due to the coaching with Ms. Paul, I was able to create far more alternatives in my way forward. Being more self-reflective I strongly improved my interpersonal skills. It is definitely fair to say that this process was a boost for my career.
Networks and Cooperations